BACKGROUND
Special Olympics Singapore is part of a global organization that serves athletes with intellectual disabilities working with hundreds of thousands of volunteers and coaches each year. Since the establishment of Special Olympics in 1968, the number of people with and without intellectual disabilities who are involved with the organization has been growing, but the unmet need to reach more people with intellectual disabilities is staggering. Special Olympics strives to create a better world by fostering the acceptance and inclusion of all people. Through the power of sports, people with intellectual disabilities discover new strengths and abilities, skills and success.
It's at the local level—right here—where interested volunteers meet the athletes.
That's where the perceptions start to change and where the miracle of transformation takes place.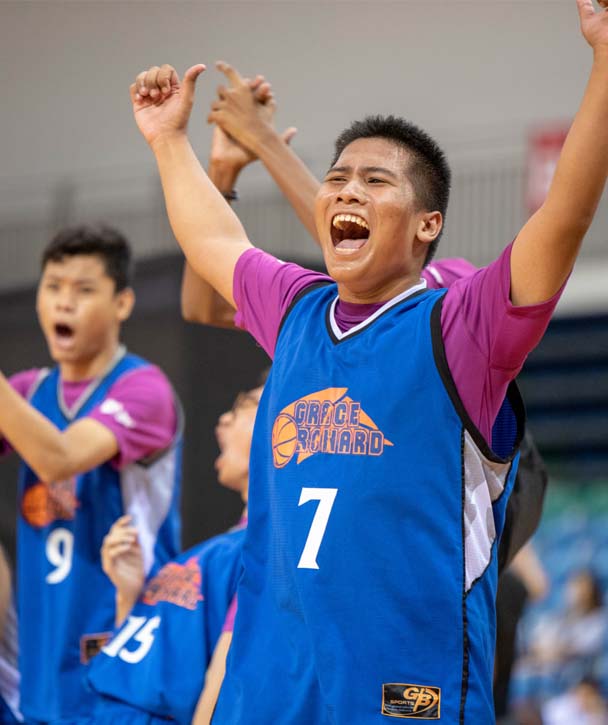 Introduction
Special Olympics (SO) Singapore was set up in April 1983 as an adjunct committee of the Movement for the Intellectually Disabled of Singapore (MINDS) and the Association for Educationally Sub-Normal Children now known as Association for Persons with Special Needs (APSN). Subsequently, it was officially registered as an independent voluntary welfare organisation with the Registrar of Societies on 15 January 1991 and as a charity with the Commissioner of Charities on 22 February 1994.
SO Singapore is affiliated to the National Council of Social Service (NCSS) and Singapore National Olympic Council (SNOC). SO Singapore is recognised by Sport Singapore, formerly known as Singapore Sports Council, as a National Sports Association (NSA). SO Singapore is also a certified Institute of Public Character (IPC) organisation.
SO Singapore offers 9 sports out of 32 official sports recognised by Special Olympics.
HISTORY
It all began in the 1950s and early 1960s, when Eunice Kennedy Shriver saw how unjustly and unfairly people with intellectual disabilities were treated. She also saw that many children with intellectual disabilities didn't even have a place to play. She decided to take action.
Shriver put that vision into action in 1962 by inviting young people with intellectual disabilities to a summer day camp she hosted in her backyard. She called it "Camp Shriver." She believed that the Olympic ideals of sport could give confidence and new hope to people with intellectual (learning) disabilities as well as to those who cared for them. The idea behind that first Camp Shriver began to grow. In July 1968, the first International Special Olympics Games were held in Chicago, Illinois, USA.
Today, the Special Olympics mission remains as vital as it did when the movement was founded in 1968. Special Olympics global inclusion movement strives to create a better world by fostering the inclusion of all people end discrimination against and empower people with intellectual disabilities. Find out more
Check out other information for Special Olympics below